Order Free, Single-Use "Provider Fit & Usage Kit" Samples
While the Caya® diaphragm does not require a traditional fitting, we understand in some cases a patient may have a concern if it will work for them or not, especially in cases such as a retroverted uterus. Therefore, we have, available for free, "Provider Fit & Usage Kit" samples of Caya® diaphragms just for that situation! These samples are single-use, disposable units for you to assist your patient and ascertain if the Caya® will work for them!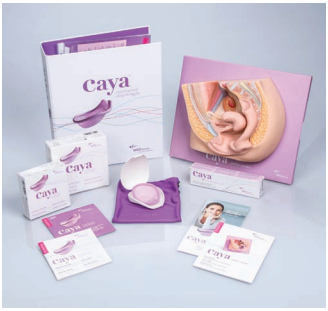 ---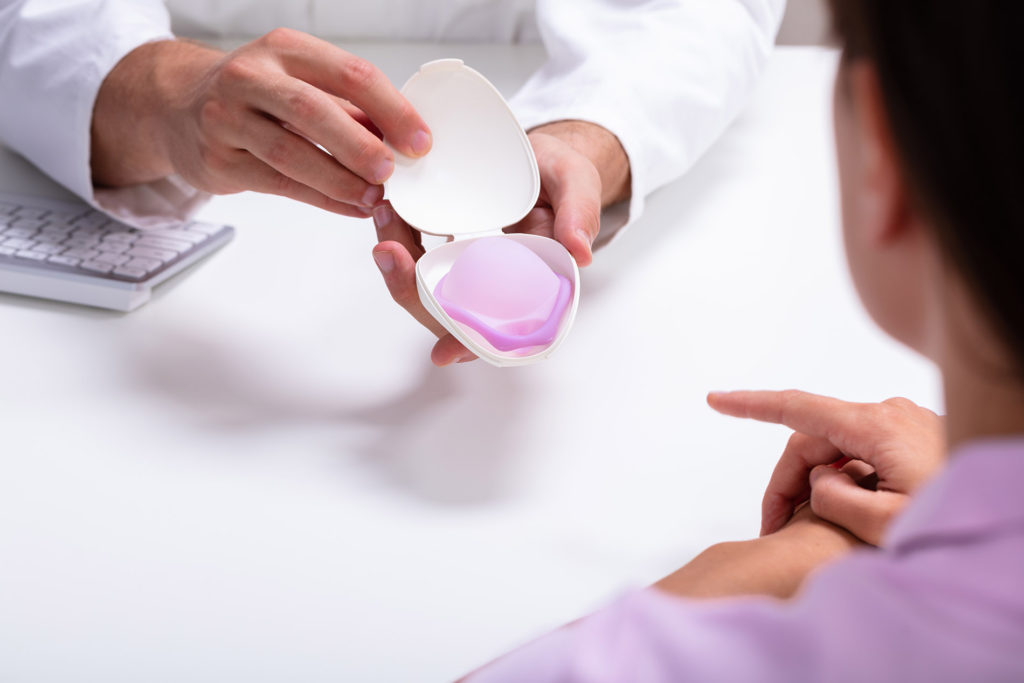 Dispense Caya® in Your Office​
You can order the Caya® diaphragm directly from HPSRx Enterprises and dispense Caya® in your office. Convenience for your patient, income for your practice.
How to Prescribe Caya
You can write, fax, or e-scribe a prescription for Caya® diaphragm to your patient's pharmacy or a Mail Order Pharmacy. Please make note of the NDC number on the prescription. This will help facilitate the pharmacy's order of the Caya® for your patient.
Since most pharmacies do not stock Caya, the fastest and easiest way for your patients to get Caya may be by mail order. We have information to help your patient fill their prescription, which you might also want to review. You can also dispense Caya directly from your office.
NDC number: 63704-0020-01
---
Caya® Mail Order Pharmacies:
American Mail Order Pharmacy
Phone: 888-772-3811
Fax: 586-772-6873
23290 Schoenherr Road
Warren, Michigan 48089
EScript: American Mail Order Pharmacy
Health Warehouse
Phone: 800-748-7001
Fax: 888-870-2808
Frequently Asked Questions
Contact us
. In addition to product education on our site, we will send a Caya Provider Education Kit to you. We can also add you to our preferred provider list.
Call Caya. To dispense the Caya diaphragm in your office, simply set up an account with HPSRx and you can order the Caya direct. We require a copy of your state medical license. We can also add you to our preferred provider list so we can refer patients in your area who are seeking help with Caya. Let us know if you would like a Caya Provider Education Kit sent to you.
The Caya® contoured diaphragm is an innovative single-sized design that fits most women. In a clinical study, clinicians assessed fit and determined that Caya could fit almost all the women in the study (97.6%). Those who Caya didn't fit were sized to fit the smallest and largest size of the conventional diaphragm (50-60mm and 85-90mm). Although most women will not need a fitting exam with Caya, you will still need to ensure your patient is able to insert, correctly position, and remove Caya comfortably. To learn about insertion, visit our
How to Use Caya
page or order a
Caya Provider Education Kit
, which comes with a fit sample.
Get More Information
If you'd like a provider kit, product samples, or would like a Caya Representative to contact you, please call us at 1-800-850-1657 or fill out the form below.