A Diaphragm Fit For Women
Caya's unique, contoured shape was designed by women to fit the female anatomy. Unlike older diaphragm options you may have heard about, it's comfortable, easy to use, effective, and one size fits most.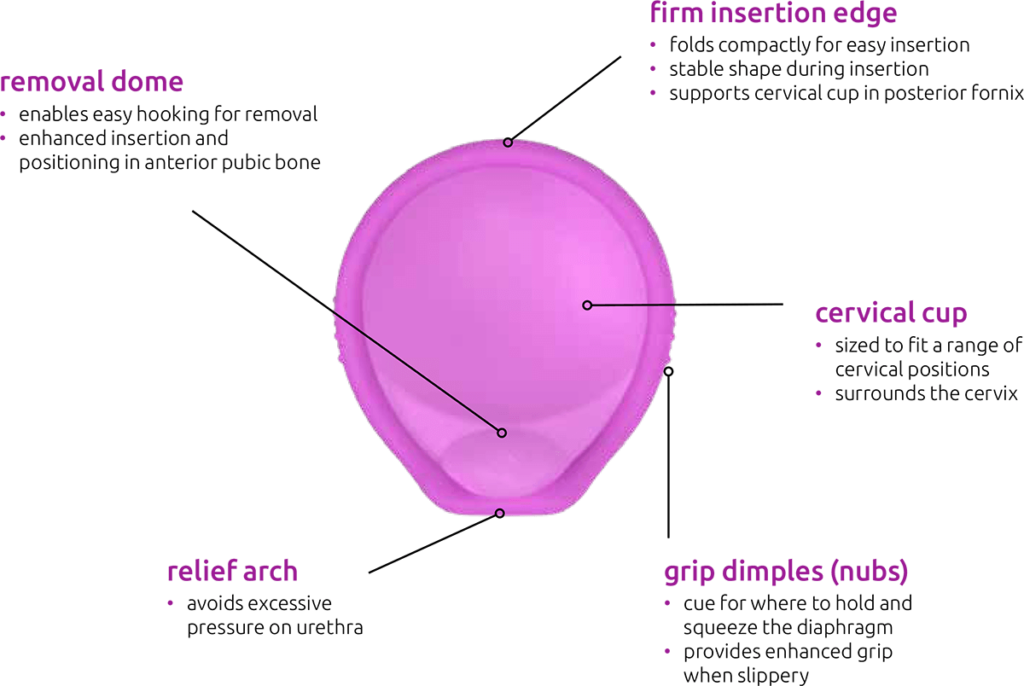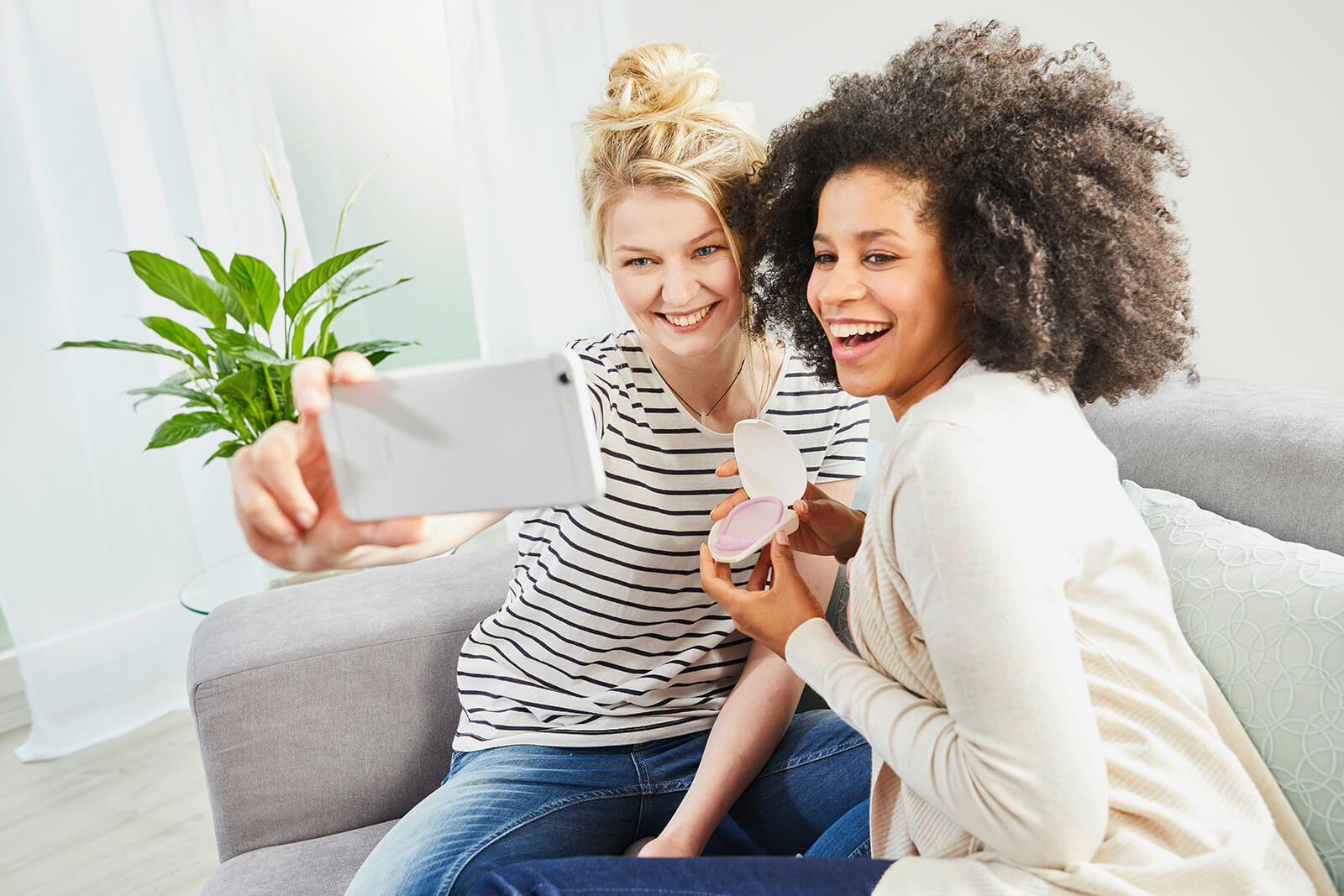 Caya is safe, effective and completely hormone free.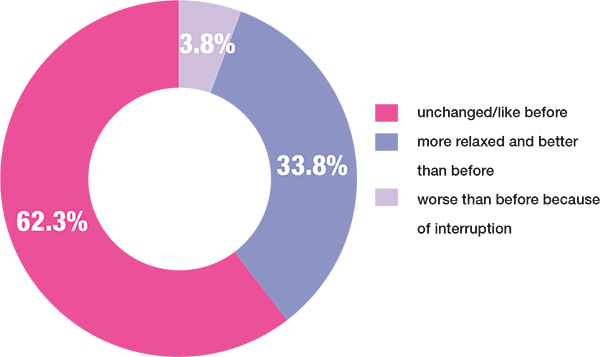 Caya diaphragms can positively influence sexual desire & libido
About 34% of women confirmed they are more relaxed having sex with the Caya diaphragm—it's even better than before. And nearly 2/3 of women indicated Caya doesn't interfere with sex.
* Results from surveys in 2015 and 2016.
---
The majority of men prefer Caya
When women were asked if their men like Caya, over 66% indicated their partner also liked Caya as the chosen method of contraception. Why? In part, for committed couples or those who are not concerned about STDs, it allows for spontaneity and removed the need to use condoms.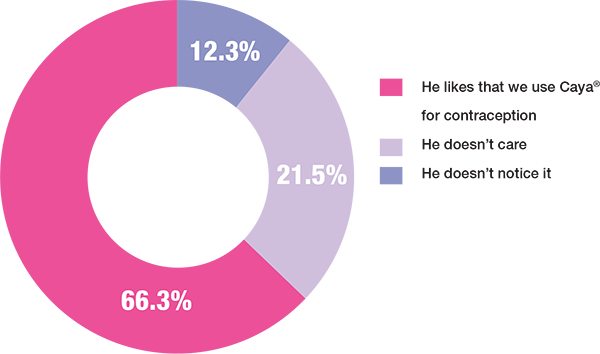 Caya is particularly appropriate for you if you:
Desire a hormone-free birth control solution
Have health conditions that prevent you from using hormones
Are breastfeeding and prefer a natural birth control
Want a birth control method you can control
Prefer a contraceptive method without side effects
Don't need to override/control your menstrual cycle
Need backup contraception in the case of missed pills
(And your partner) prefer not to use condoms*
Need protection from pregnancy only occasionally
Have a latex allergy
Make eco-friendly choices
Hormone-free birth control. Only when you need it.
Caya is 100% hormone-free birth-control, which makes it an ideal solution for many women. For those with medical conditions, or those breast feeding, Caya has neither the side effects or potential risks associated with taking hormones. Unlike other medical or prescription contraceptives, Caya is used only when you need it, at the moment you need it. (Plus, it doesn't interfere with intimacy because it can be inserted hours beforehand.) And if you want to try getting pregnant, you simply cease using it.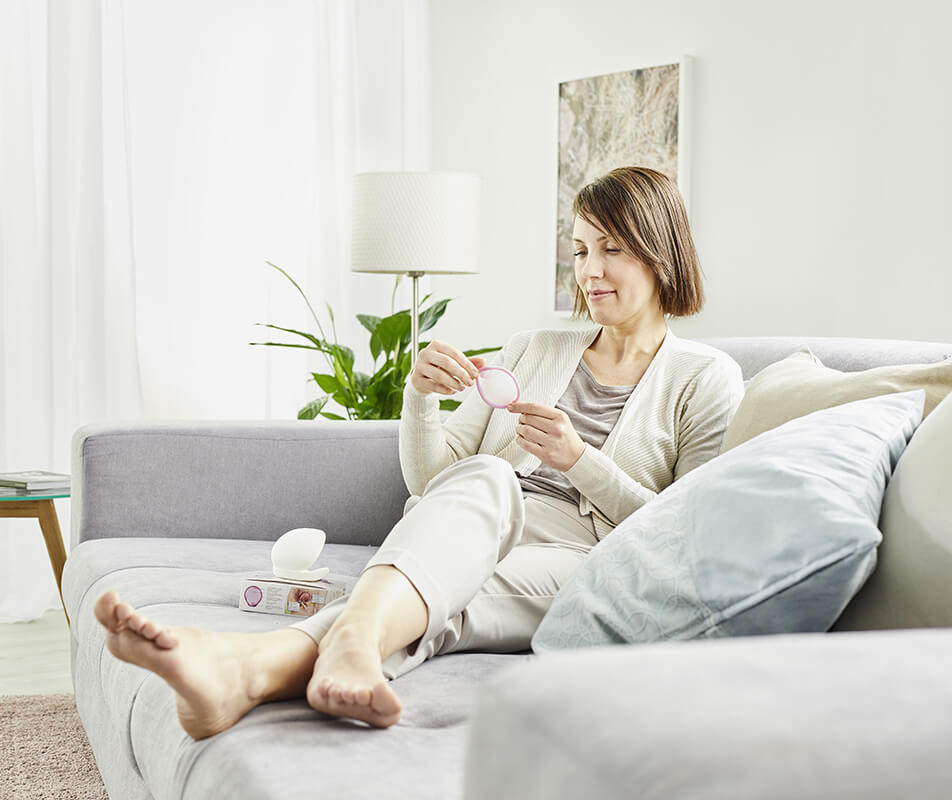 Are Diaphragms Effective at Preventing Pregnancy?
No contraceptive method can guarantee 100% safety from unwanted pregnancy. The Caya® diaphragm is just as safe and effective as the classic diaphragm. The more often the Caya® diaphragm is used, the more confident you will become in using this contraceptive method and the more safety this method will offer you.
To ensure your Caya diaphragm is as effective as possible, insert your diaphragm before having sex each and every time, learn how to check its placement to make sure your cervix is completely covered, and always combine Caya with a water-based spermicide.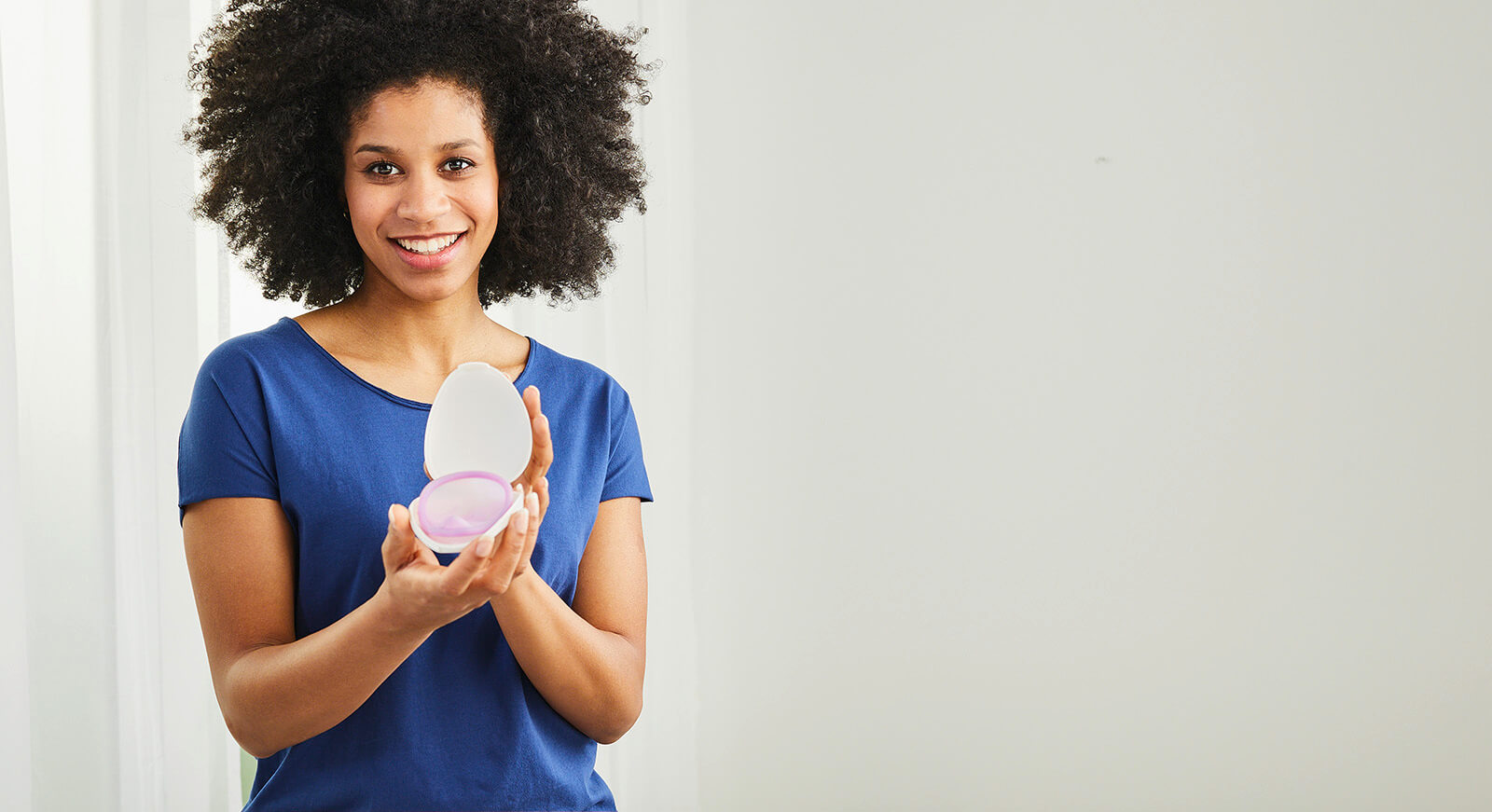 Ready to Get Caya?
If the flexibility, affordability, and non-hormonal option is for you, there are two ways to Get Caya. Although the Caya diaphragm does require a prescription in the US, you can get Caya through Telehealth or through an In-person visit with your healthcare provider.