The Caya® contoured diaphragm was created with input from women and female heath professionals.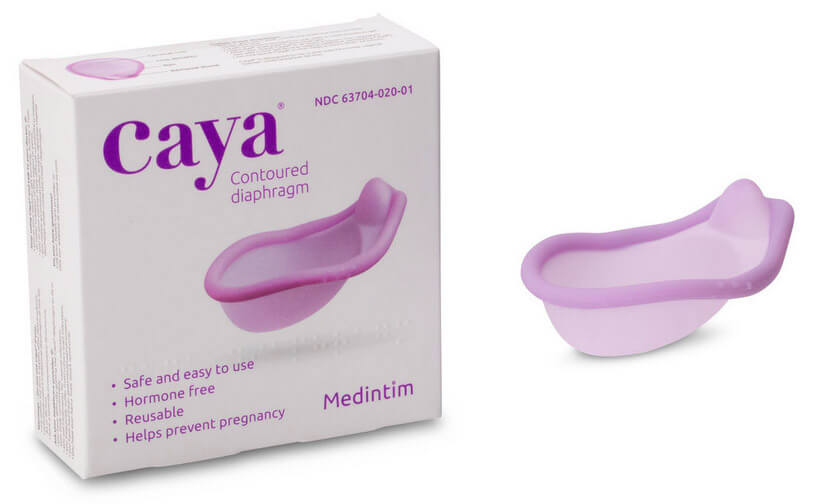 Key Advantages
Hormone-free
Latex free
Woman Controlled
Use only when you need it
Reusable for up to two years
Eco-friendly and economical
---
Hormone-Free
Caya is 100% hormone-free! It's without side-effects like weight gain and migraines, and it's healthier if you're breast feeding.
Woman controlled
Caya is ready when you are. It's not always in your body like the pill or an IUD. And unlike condoms, your birth control is yours to manage.
Affordable
Caya lasts two years. It is an affordable method of birth control. Once you have a prescription, there's no need for follow-up visits.
How Does Caya Work?
Caya is a soft, flexible, contoured diaphragm that covers your cervix so sperm can't get in and fertilize an egg.
In studies, 85% of consumers found Caya easy to use. More than 95% found it comfortable for both partners.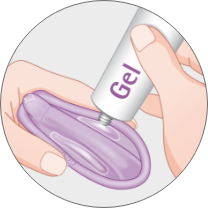 Apply
Apply a water-based contraceptive gel
to the Caya diaphragm.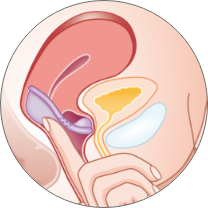 Insert
Insert Caya before having sex, making sure it covers the cervix.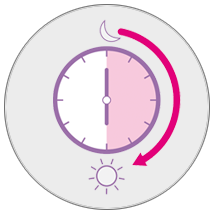 Remove
Leave Caya in place for 6 hours after having sex before removing.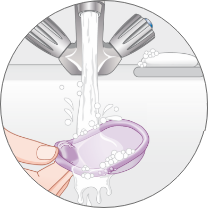 Clean
Wash with water and soap before storing, and reuse up to 2 years.
Your Questions Answered
No. Because Caya is hormone free, it will not affect how you feel about having sex. The moment of intimacy shouldn't be interrupted by use either, as insertion can be done up to two hours ahead of sex, and Caya needs to be left in for 6 hours after sex.
Two years from the first use. After 2 years, the nylon ring inside Caya loses its "bounce back," which can make it less effective. We recommend you write the date of first-use on the box, or put a note in your calendar to order a new one earlier than 2 years from the first-use date. Any Caya diaphragm older than 2 years, no matter how often it was used, should be discarded.
Yes. The United States FDA requires that patients have a prescription for the diaphragm. We suggest visiting your healthcare provider or a telehealth provider familiar with Caya. See our
Get Caya
page for prescription fulfillment options.